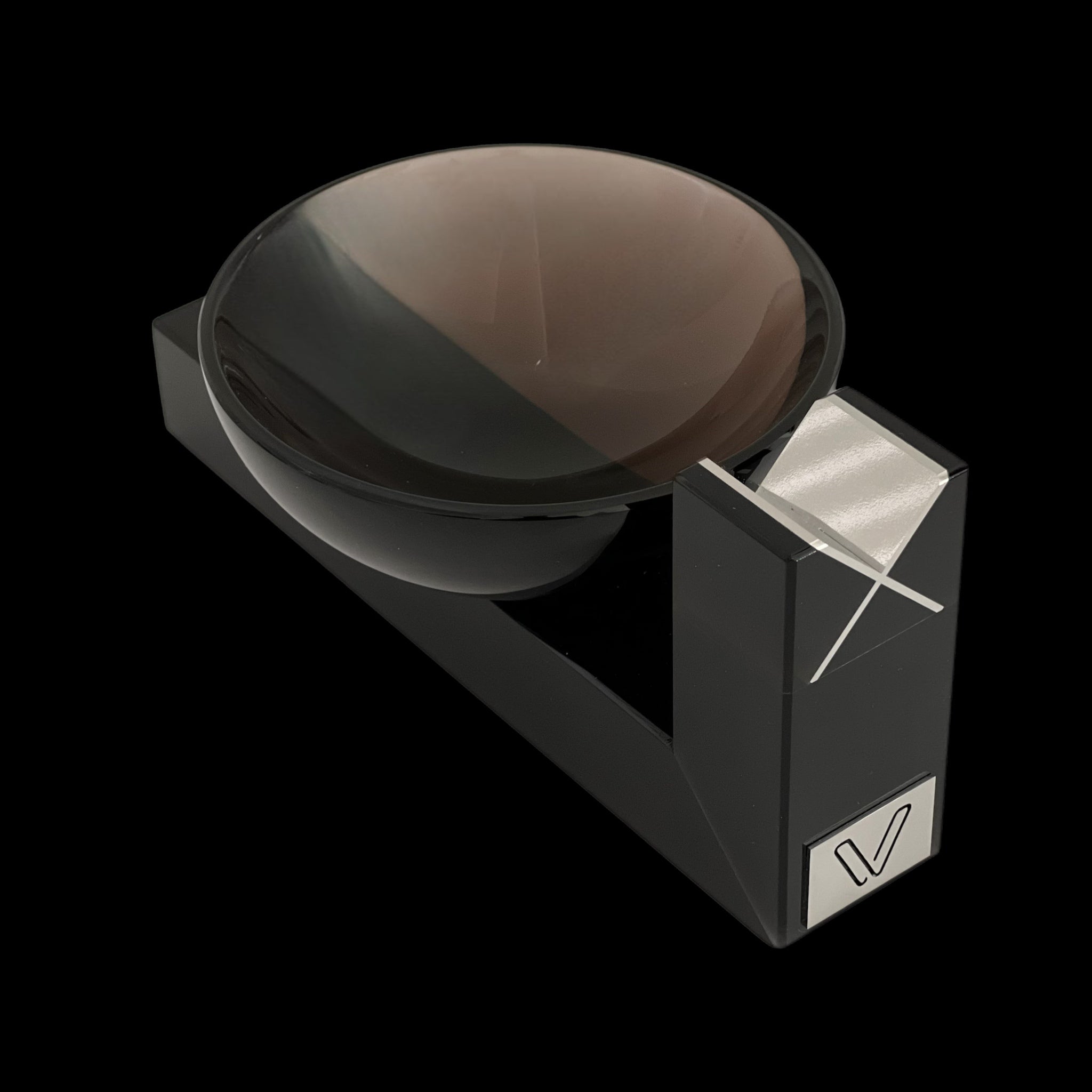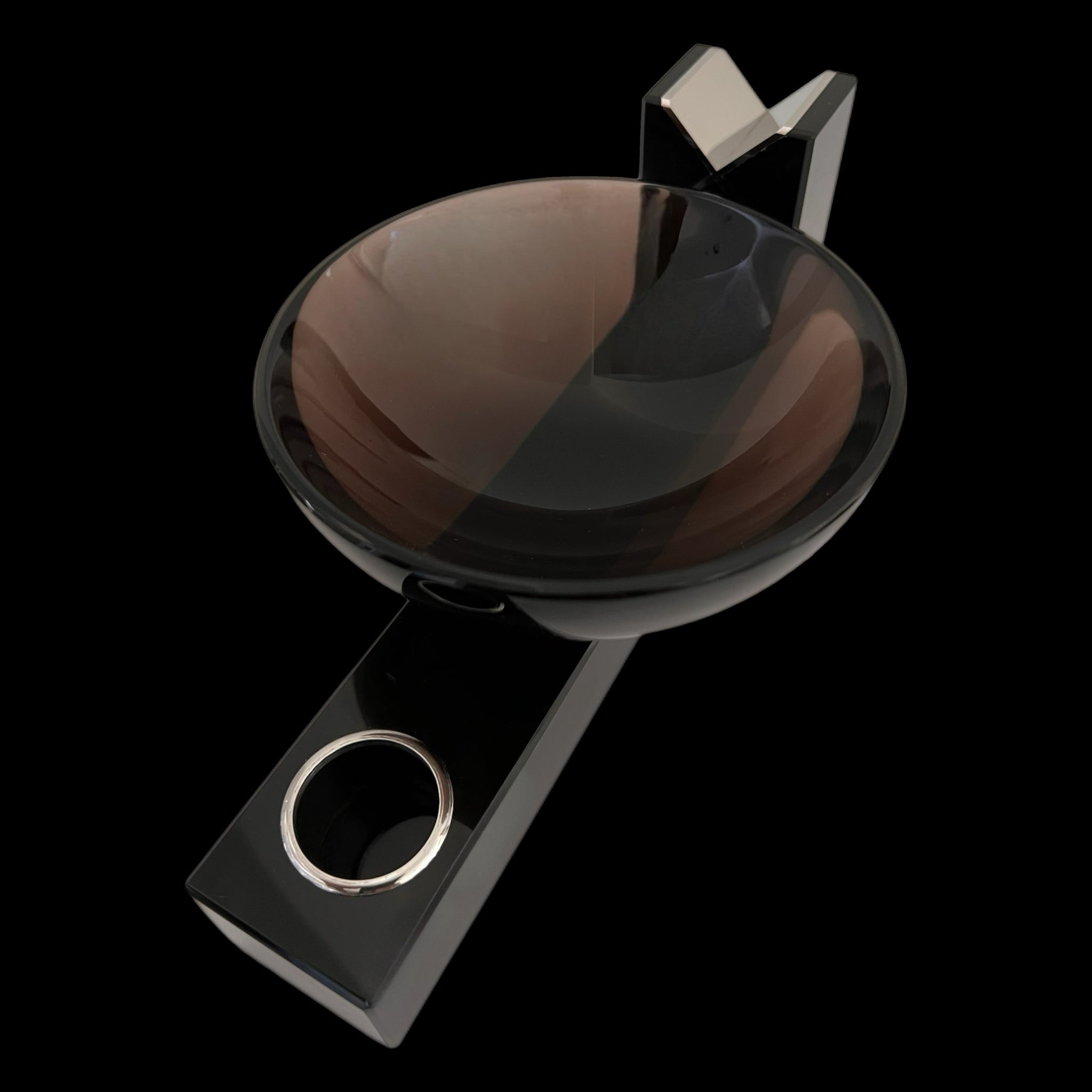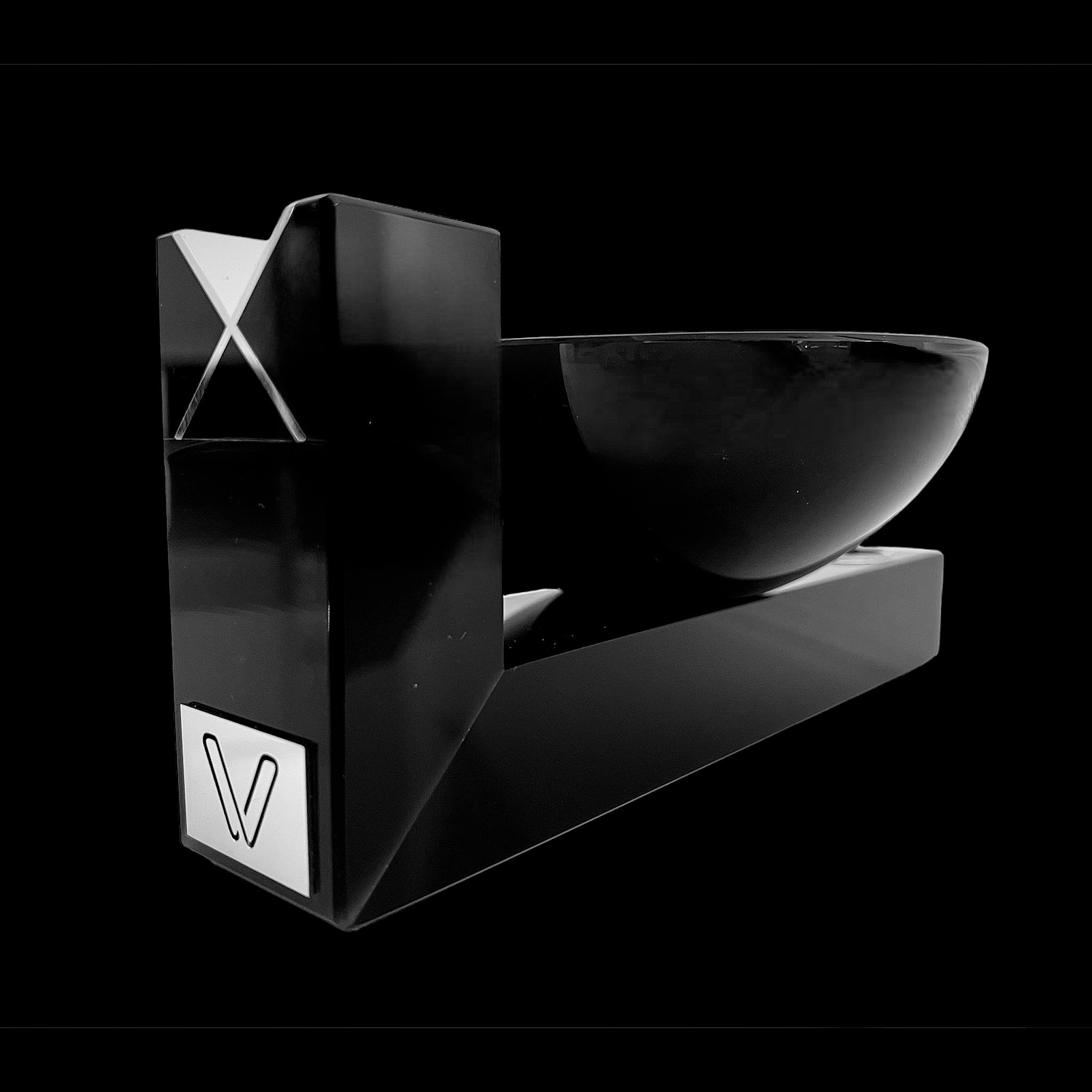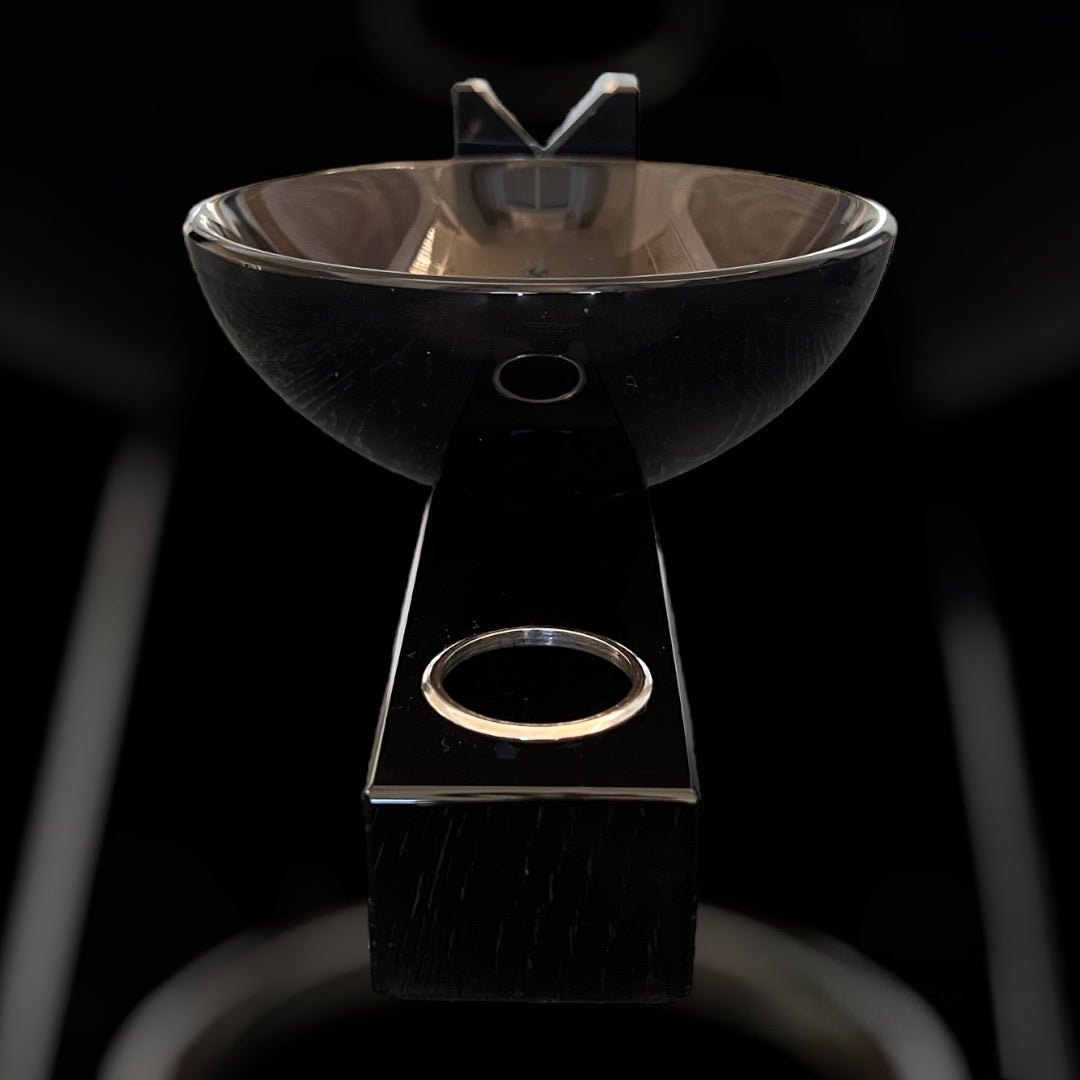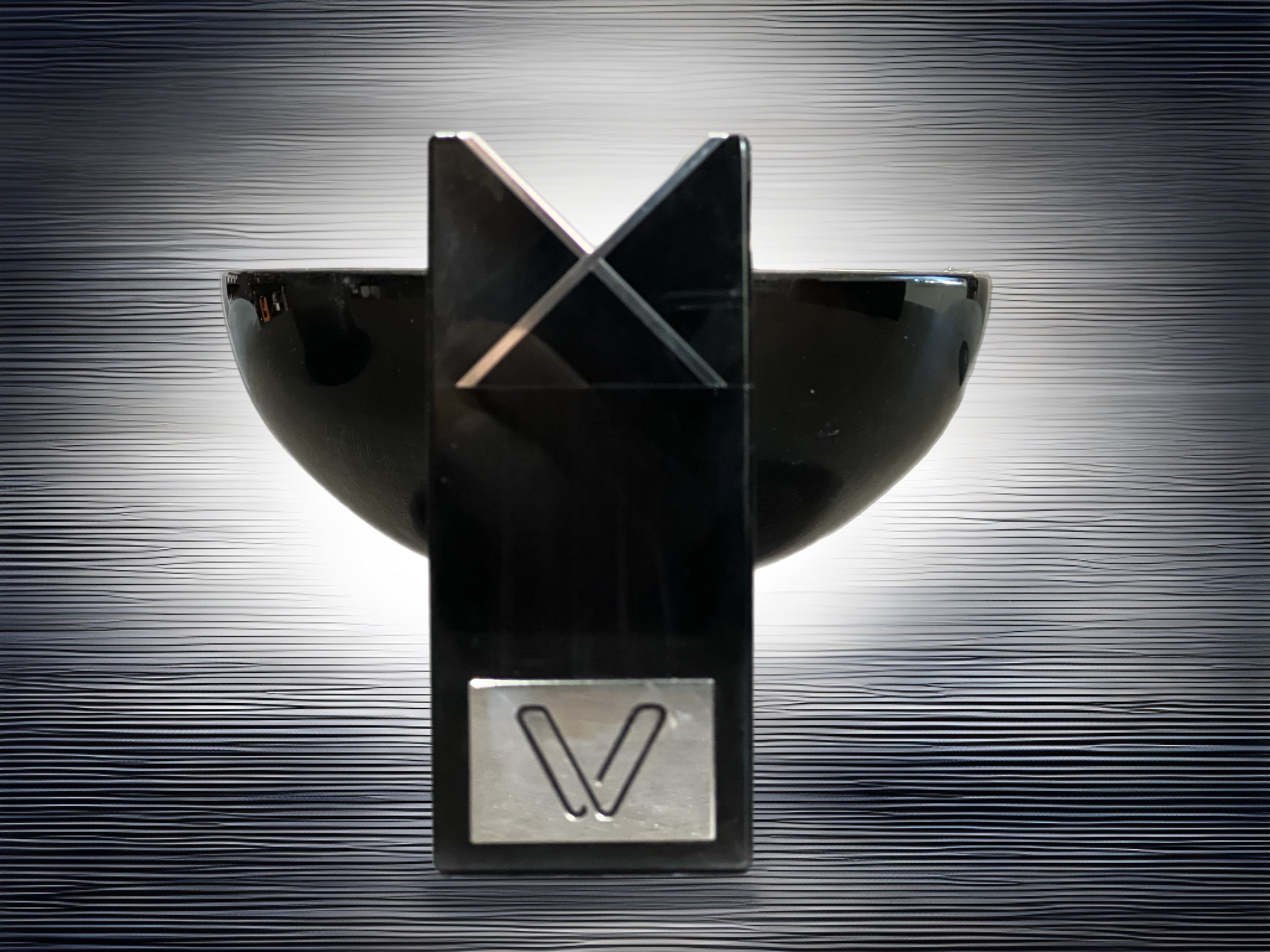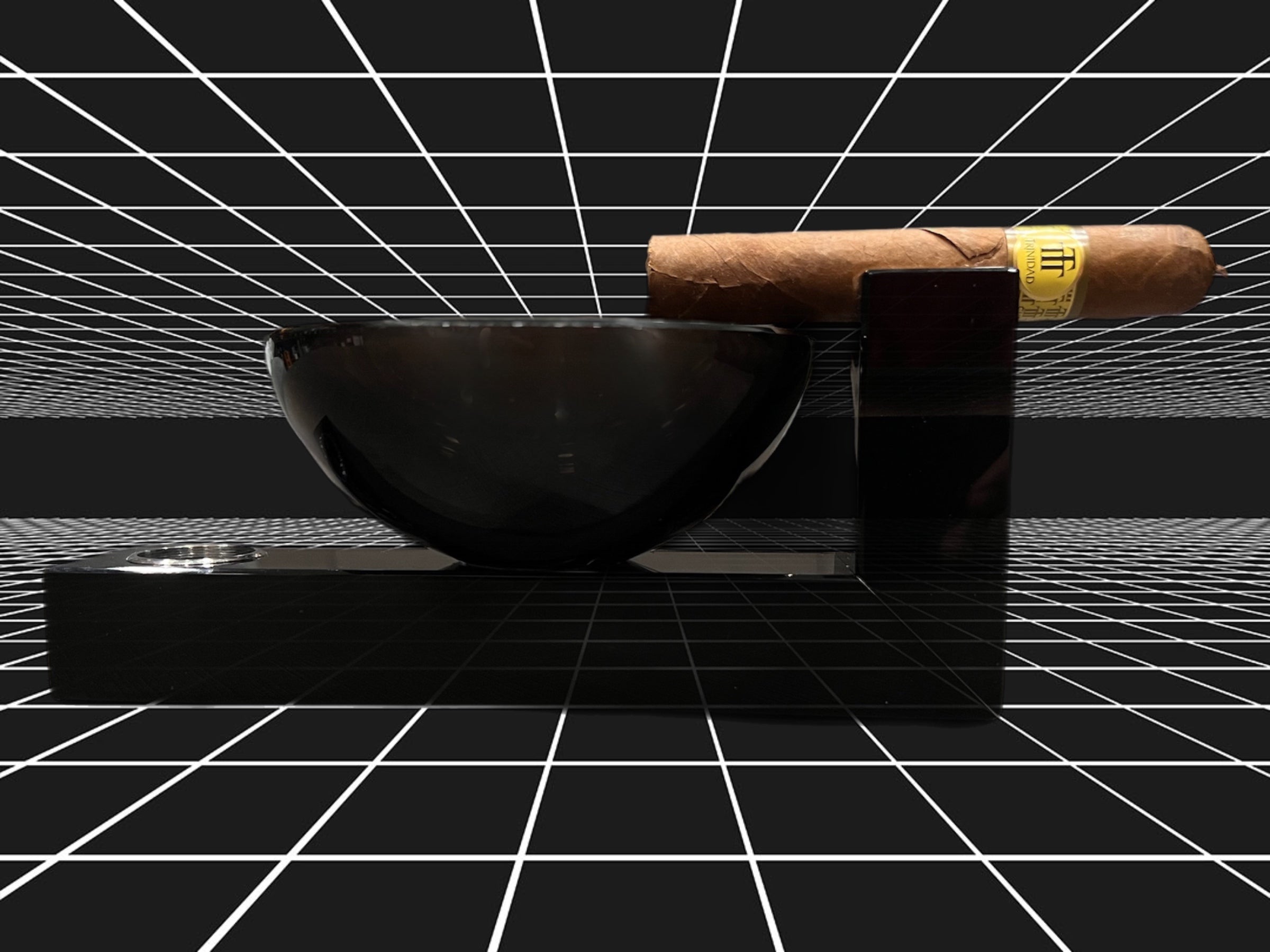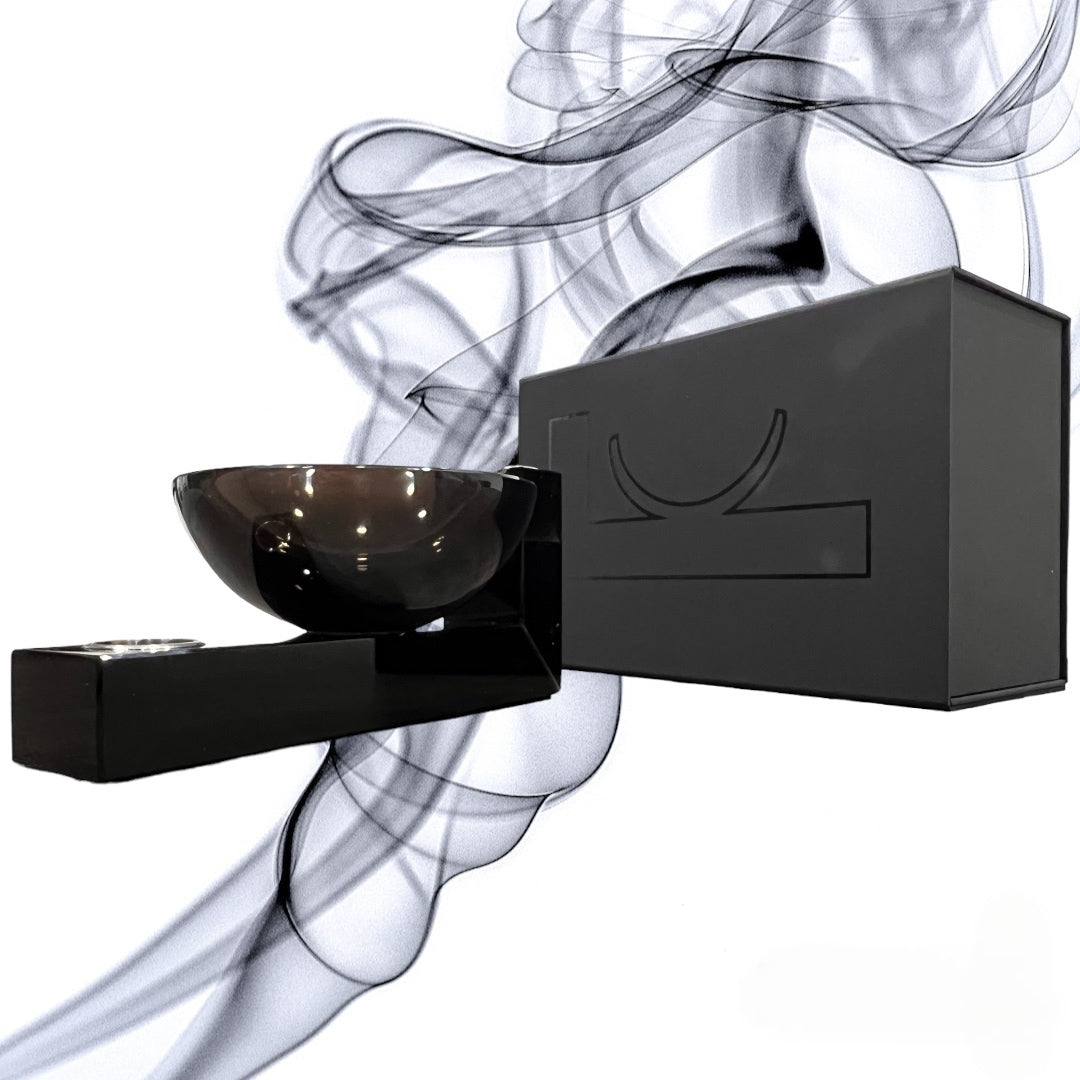 A bespoke cigar ash vessel handcrafted of pure Obsidian at a boutique factory in Europe.
THE PURO was created with you in mind. Whether an enthusiast or aficionado, you are someone who not only appreciates fine cigars but believes every day should be celebrated. PURO takes cigar enjoyment to another level.

Handcrafted in Europe of pure Black Obsidian. Obsidian has been around since the beginning of time and is formed by the quick cooling of volcanic lava in an earthly and scientific way that causes it to harden like glass. It's not only mysterious and beautiful but valued by energy healers as it's reflective surface allows for the absorption of negative energy and the promotion of positivity.
The translucent obsidian used in the creation of the bowl is extremely rare. It's important to note that since obsidian is a naturally formed volcanic glass, you may notice minor discoloration in the bowl if holding up to the light.  The stated discoloration is not noticeable during normal use and does not effect performance and/or durability of vessel. 

Elevate Your Cigar Experience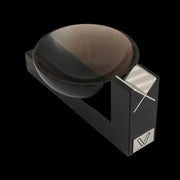 THE PURO